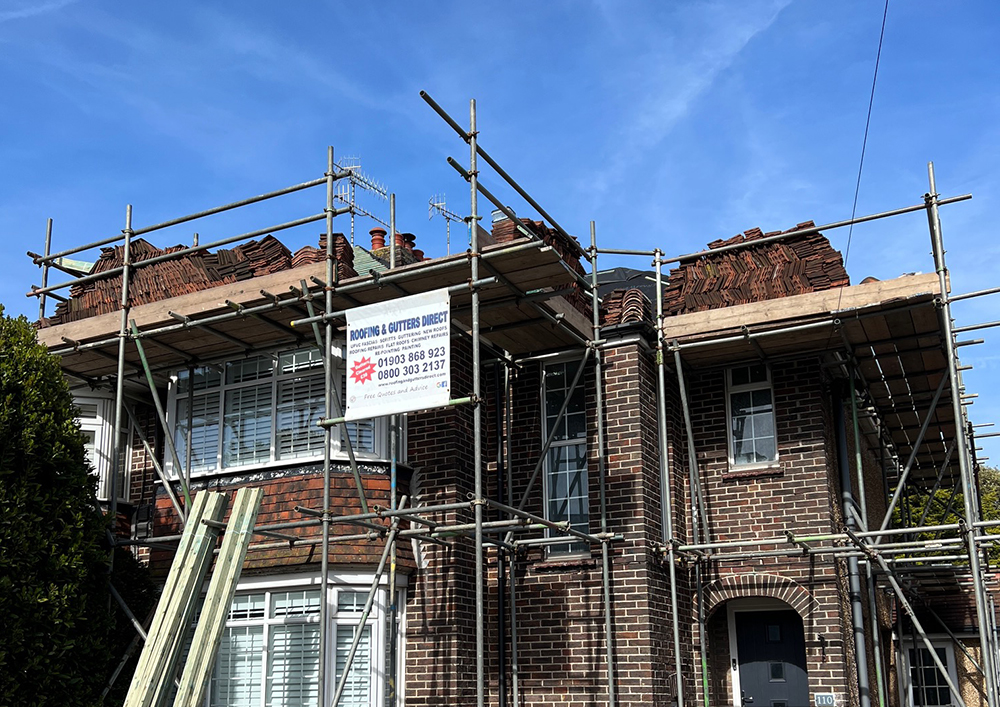 Over 25 Years Of Roof Installation Experience In West Sussex
Are you considering a roof installation in West Sussex? Roofing and Gutters Direct offers high-quality roof installation services that are both cost-effective and reliable. We understand that a roof is one of the most important components of any home, so we are committed to providing our customers with superior roofing solutions that meet their needs.
Our experienced roofers have the expertise and knowledge to handle any roof installation project, no matter the size or scope. We specialize in residential and commercial roofing projects, offering a wide variety of materials and services including tile, shingle, slate, and flat roofing. Our team of certified and experienced professionals will install your roof in accordance with the highest standards of craftsmanship and industry regulations.
At Roofing and Gutters Direct, we take care of everything from start to finish. We provide a detailed inspection of your home to ensure you're getting the best solution for your needs. We'll also assess your current roof for any damage or necessary repairs before installation.
To ensure your roof lasts for years to come, we take extra care when installing new roofs. Our team of experts will handle every step of the installation process, from removing your old roof to installing the new one. We use the highest quality materials and products available, ensuring that your roof will have superior protection against wind, rain, hail, and other elements.
We offer competitive rates on all our roof installation services in West Sussex. Our goal is to provide our customers with the highest quality service at an affordable price. We are available to answer any questions you may have and provide guidance on the best roofing solution suitable for your needs.
For superior roof installation services in West Sussex, look no further than Roofing and Gutters Direct. Contact us today to get started!